Arthur Johnson Remembered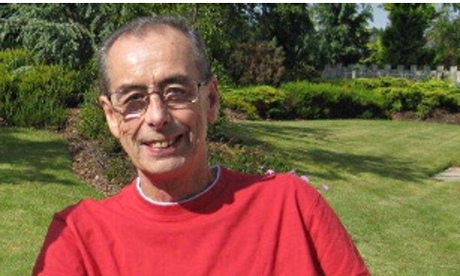 As one of the leading music producers at BBC Radio 3 for almost 30 years, Arthur Johnson, who has died aged 74, produced David Munrow's groundbreaking series Pied Piper: Tales and Music for Young Listeners. The programme, which thrived on Munrow's ability to present early music to a wide audience, ran for 655 editions over five years, until Munrow's death at 33 in 1976.
As head of documentaries at Radio 3, Arthur, whom I valued as a friend and collaborator, won many awards, including a Sony for our programme on Lord Berners (1983), and the Prix Musical de Brno for a feature on Mozart in Prague (1990). He also produced Record Review for many years and, later on, Third Ear and Masterworks. Some of his initiatives led to books, among them The Harlequin Years: Music in Paris 1917-29 by Roger Nicholls (2002), arising from a 12-part series.
Interviews for radio documentaries Arthur and I made together were included in my books on Lord Berners (2008), Samuel Barber (2010) and Sir Lennox Berkeley (2012). For the documentary on Berners, we went to Florence in 1983 to interview Sir Harold Acton at his villa, La Pietra. We also went to New York in 1981 to interview colleagues and friends of Samuel Barber, after his death. Arthur was always remarkably efficient both with these arrangements and recording technicalities.
Arthur was born in Kirkcaldy, Scotland, and never lost his gentle Scottish accent. His father, Daniel, worked for McVitie's, the biscuit company, and Arthur attended St Columba's high school in Cowdenbeath. With his father away during the war, Arthur's mother, Helena (neé Russell), took him to live with her mother; he started piano lessons and his talent was recognised. He was sports champion in his final year at school and went to Glasgow University to read maths and science. After a year his parents were astonished when he announced his intention of reading music instead.
Changing subjects was not easy. To finance his course he worked as an assistant teacher for two years and then as a lab assistant. He worked hard, practising the piano six hours a day, and was accepted by the Reid School of Music at Edinburgh College of Art. Here, in 1963, he met the pianist Angela Brownridge. After graduating, Arthur worked for Saga Records, joining the BBC's then Third Programme in 1968 and marrying Angela the same year. He produced recordings for Angela, and for Hyperion, some gaining awards.
Arthur enjoyed cricket, golf, skiing and cycling, and later in life he composed. After his early retirement from the BBC in 1991 he lived in Hendon, and continued freelance producing, but his health declined. A son, Russell, died last year. Arthur is survived by Angela, his daughter-in-law Maria, granddaughter Maya Angelina, and a brother and sister.